CS:GO
December 26, 2018 16:00
somedieyoung: "I want to be among top-20 players in 2019"
Last week, we had a conversation with Team Spirit's star Viktor "somedieyoung" Orudjev, who participated in the LAN-finals of the Ukrainian Qualifier for WESG with Team Djakuyu.
somedieyoung played for djakuyu
in the LAN-finals of the Ukrainian WESG Qualifier
The Ukrainian player talked with us about Spirit's successful run in the European Qualifier for StarSeries i-League S7, shared his thoughts on the Battle Royale update for CS:GO and revealed his plans for 2019, which will start for him by participation in the CIS Minor for IEM Katowice Major.
Let's start with the fact that you won the European Qualifier for StarSeries i-League S7. What do you remember the most from that qualifier? Which team in particular left the most vivid memory?
Team Vitality. We couldn't beat them in our latest official games. We defeated them in practice, but they are a very uncomfortable opponent. They have some really skilled guys who perform on a good level. Roughly speaking, we improved our aim before that match, thought our tactics through, and relied more on communication. You can say that they were our principal rivals who we had to beat. We won the final, and it felt great. We will attend such a big event, and everything is good for us.
What do you think about the format of that qualifier? Don't you think that it was too long?
Actually, there are a lot of online qualifiers like that one. They may last for two months, even three in some cases. Some of them are really lengthy, but it doesn't affect us in any way.
What kind of format do you prefer: short qualifiers for a few days or those like we had for StarSeries?
When you play a lot of matches in a time period of two or three days, you get tired. If qualifiers are lengthy, you have more time to prepare for your opponents. Also, you play better because of that, as you are in a good shape when you are in a situation like that.
You are one of the few players from our region who qualified to the FPL. Tell us about your way to this league. Was it your defined goal to make it to the FPL?
I've already talked a lot about this topic. I was the first player from CIS who qualified to the FPL. Then, after that, new guys showed up. At that moment, it was my goal to get there, so I could play with the best players, rank up in the ladder and, actually, find a good team. I've played a lot in the FPL-C qualifier, and as a result, I qualified to the main division.
What was your priority back then: to grind your way through the FPL or to find a professional team?
Honestly, my goal was to find a professional team through the FPL. Back then, we were playing in different teams in parallel with the qualifiers to the FPL. At one point, we were going to play in a qualifier to an event. I informed my teammates that I decided to participate in the FPL qualifier instead of that. They tried to change my mind, but I refused. In the same day, I made it to the FPL.
There is a lot of criticism in the FPL that targets the players from CIS. If to be more specific, people criticize their communication skills. Is it really that bad or people just exaggerate the facts?
Actually, people are stretching the truth. It's not only about CIS. For example, guys from Turkey speak on the same level of knowledge, and they also receive reports.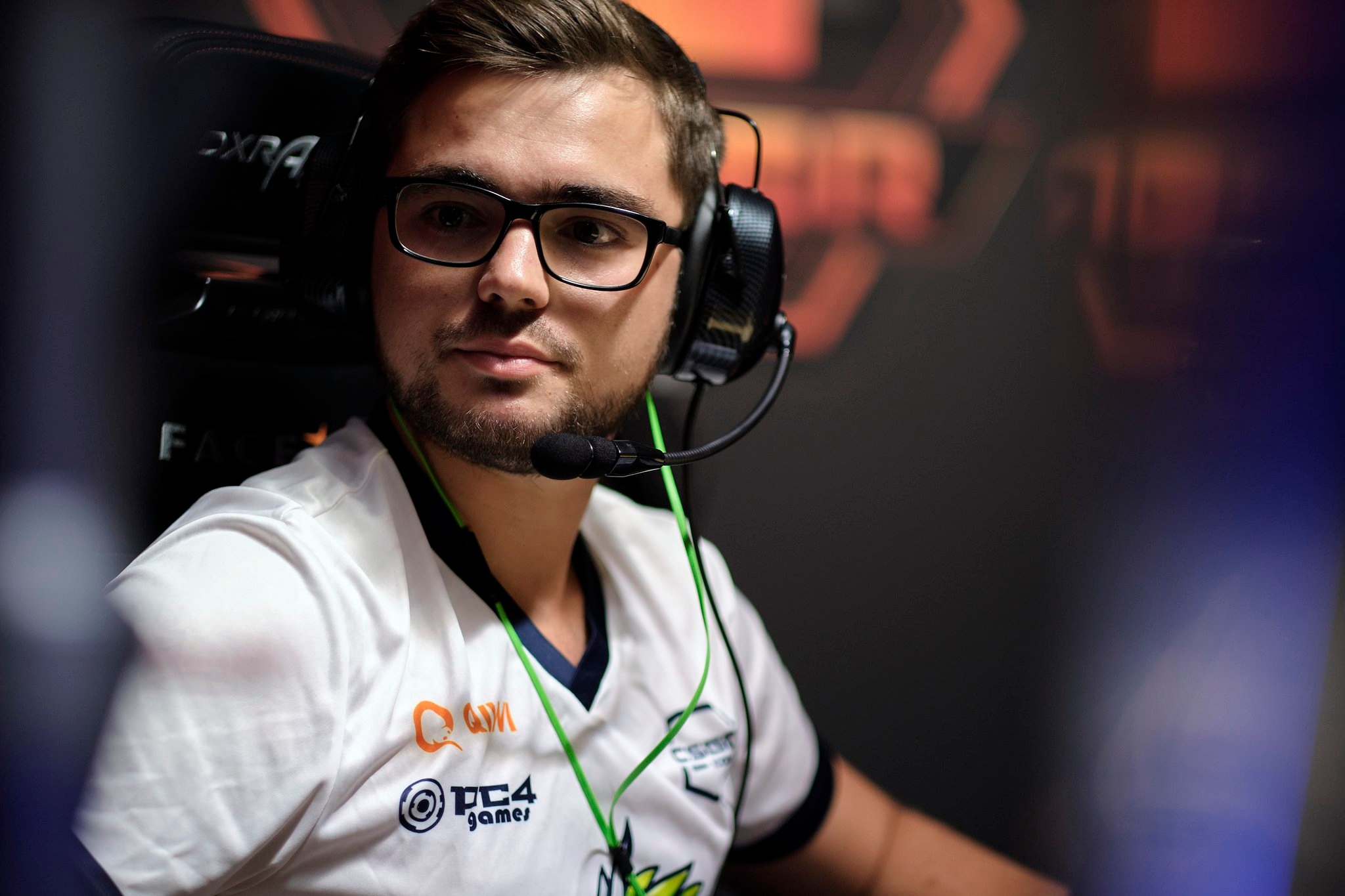 There is no grudge against players from CIS in FPL, Viktor thinks
I don't think that it's grudge against CIS. Speaking about me, I was never told that my communication is bad. Usually, admins from the FPL contact you on that matter. I believe that it's not just people disliking CIS. Everybody gets treated in the same way.
However, if you look at it from the outside, it seems like the CIS players get kicked more frequently.
Because of the communication? It's possible. Sometimes it happens because some of them don't know English. I'm saying it again that it depends more on a personality than a specific region.
How was your lineup formed when you decided to participate in WESG? Who was the initiator, how much time it took, etc.
If I'm not mistaken, I chatted with Igor [crush] on this topic. He told me that Dmitriy "jR" Chervak will play with us, and then, he invited Pavel "COLDYY1" Veklenko. Later, crush suggested to pick Ivan [AiyvaN] up for our team. We signed up for the qualifier, revealed our plans on Twitter, and after that, we received the invite [djakuyu were invited as a replacement of Team Ukraine]. We were going to participate in the online qualifier, but instead of that, we secured the invitation. Obviously, we were happy to be invited. [The creation of our team] literally took us a few minutes.
A short time ago, CS:GO received a new update which changed a model of the distribution to Free-to-Play and presented the Battle Royale mode. Let's begin with BR: have you tried it out? If you have, what are your impressions? In which way, from your perspective, it might affect the growth of the game in general?
It's an interesting mode, but it's really casual. Speaking about me, as I'm a pro player, it's easy for me to win every match in this mode. There, I can do more than 10 kills and so on. It's boring. But for casual players, I believe, it's more interesting. It brings new content into the game. That's why I think it's a good thing. If the devs update it, fix all the bugs, it will be great.
But don't you think that Danger Zone came out being in quite a "raw" state?
Yes, but as I said before, it has to be further developed. Let's even bring PUBG into discussion. It had a lot of different bugs when it was released. Probably, the early version of PUBG was better [than Danger Zone], but still, it also had to be improved no matter what.
As we know, CS:GO is free now. In your opinion, is it good or bad for the game?
In theory, as far as I know, there are more cheaters now. It's easy to understand that because the game is free, there are a lot of new accounts which use cheats. It's bad. [Valve] need to update their anticheat, so there will be more bans and less cheaters.
In somedieyoung's opinion, CS:GO's anticheat has to be upgraded
after the new wave of players
In fact, Free-to-Play is always great for a casual user who just wants to test the game. Such players can stay in the game after trying it out. That's a plus, I think.
When was the last time you played the Valve's matchmaking? If you did, how it was?
I actually launched it recently, maybe a week ago. It seems to be normal. When I play the matchmaking, I always have like more than 40 kills, and I don't see any cheaters. In the Prime MM, at least.
It was announced that changes are coming for the format of the CS:GO Minors. Following one of those, there won't be any Grand Finals at the Minors. Your team faced off against HellRaisers in the final of the previous CIS Minor. Were you motivated enough to get the victory? I mean, to be honest, that match didn't decide anything, beside who gets additional prize money.
Yes, we were motivated. We were going to that event only to get the victory. We had no interest in getting the second place. We knew that we will make it to the Major, but we needed the first place. It was really upsetting to lose because of tiredness, as we were playing our eighth map on that day. Anyway, it was important, and we wanted to get the first place.
However, there won't be any finals from now on. What do you think about it?
Actually, I think that the system got better because ESL removed that aspect of randomness and added Best of 3 [the organizers of IEM Katowice Major changed the format of Winners' Matches in the Minor's Groups from Best of 1 to Best of 3]. If it was up to me, I would even add Bo3 for the first round because you can accidentally lose your first Bo1 match, get into the Lower Bracket, so you will be having a hard time getting out of there.
I would switch to Best of 3 for all matches, so such random situations wouldn't appear. But in general, I think that they improved the existing system. In addition to that, the Play-In Stage is also a great thing for the CIS region.
How much time are you going to spend on preparation in prior to the next CIS Minor?
Right now, while we are playing at WESG, we are having a short vacation. We will assemble on a bootcamp in the first days after the New Year, and we will be training for the Major. We will flight to the Minor straight after the bootcamp. We've planned everything, and we know in which direction we have to move. I believe that our preparation will be good.
Who would you highlight from the list of participants for the next CIS Minor? Which teams will be your main rivals?
Nemiga are playing great CS at the moment. Basically, Nemiga and AVANGAR are the strongest teams out there.
Alright, who will make it to the Major alongside with you?
It's hard to think like that. Actually, all the teams are on the same level. It's hard to say.
Let's come back to the FACEIT Major for a moment. It was your debut Major, but there were a lot of scandals around it. What were your impressions from that event?
It was my first event of that magnitude. I liked the way that event was organized and the other stuff. There were some problems, but they were personal. I mean emotional issues because I was inexperienced in that way.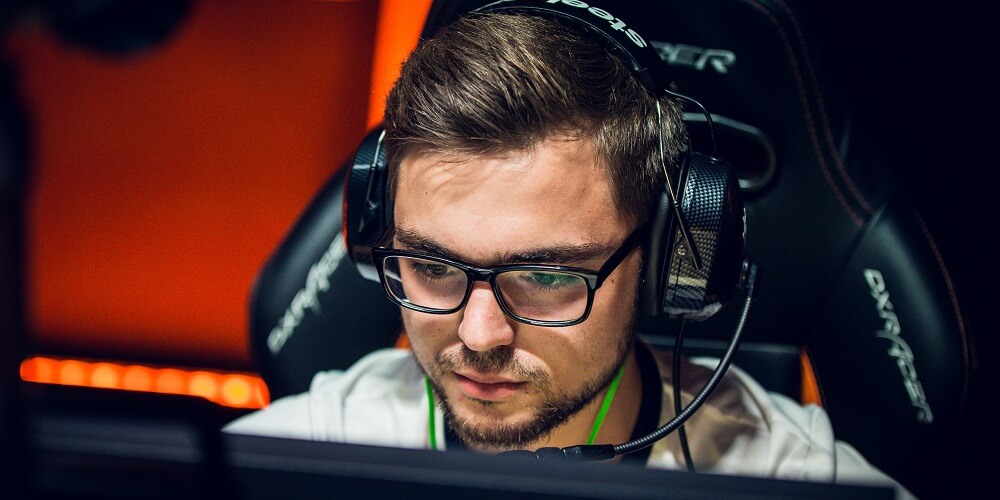 Speaking about the FACEIT Major, Viktor has no complaints with
the way that event was organized
Only that thing affected my performance. But other than that, I had no trouble with the way that Major was held.
Since we are talking about emotions, we have to look back at your match against TyLoo, when you were defeated 0-2 and lost the spot at the Major. If it happens again, will you have enough experience to not make the same mistake twice?
I think so. Personally, I've had enough of that experience. Upsetting experience. That's why I believe that [we will be ready].
So, what did go wrong in that match?
I don't know how to explain this. Emotionally, it was a tough match. In those situations, you think less about the game and try more to handle your emotions. It makes you feel confused, so you don't really think about the game. You just need to be concentrated, play your best and practice more, so everything will be alright.
The VP of ESL announced that they are going to introduce changes to the Swiss System of the Group Stage and the Main Qualifier of IEM Katowice Major. In your opinion, what it might be?
Actually, I have no idea. With every Major passing by, we see new fundamental changes. As an example, it can be a platform which is used by the organizes. Like FACEIT, ESL. And besides, ESL usually like to test new things, different formats, etc. And it's good, actually. But frankly speaking, I don't know what it might be.
2018 is coming to an end. What kind of goals do you have in front of you for 2019?
In terms of goals for my team, I hope that we will have a decent result at the Major. After that, we have to get a good placement in Shanghai [StarSeries i-League S7], so we could enter the top-15 of the HLTV rankings at the beginning of 2019. If we establish ourselves, we can go even higher by small but confident steps.
Individually, I will be improving my performance, just like I'm actually doing it now, and try to be better. I want to be among top-20 players in 2019. It would be great.