CS:GO
December 24, 2018 01:12
Team1 beat djakuyu to win WESG 2018-2019 Ukraine Qualifiers
Team1 have become the winners of the Ukrainian LAN-qualifier for WESG CS:GO after prevailing over djakuyu in the final match. Because of that, Sergey "starix" Ischuk earned the spot in the list of participants for the Global Finals of WESG 2018-2019, which is scheduled for the next year in China.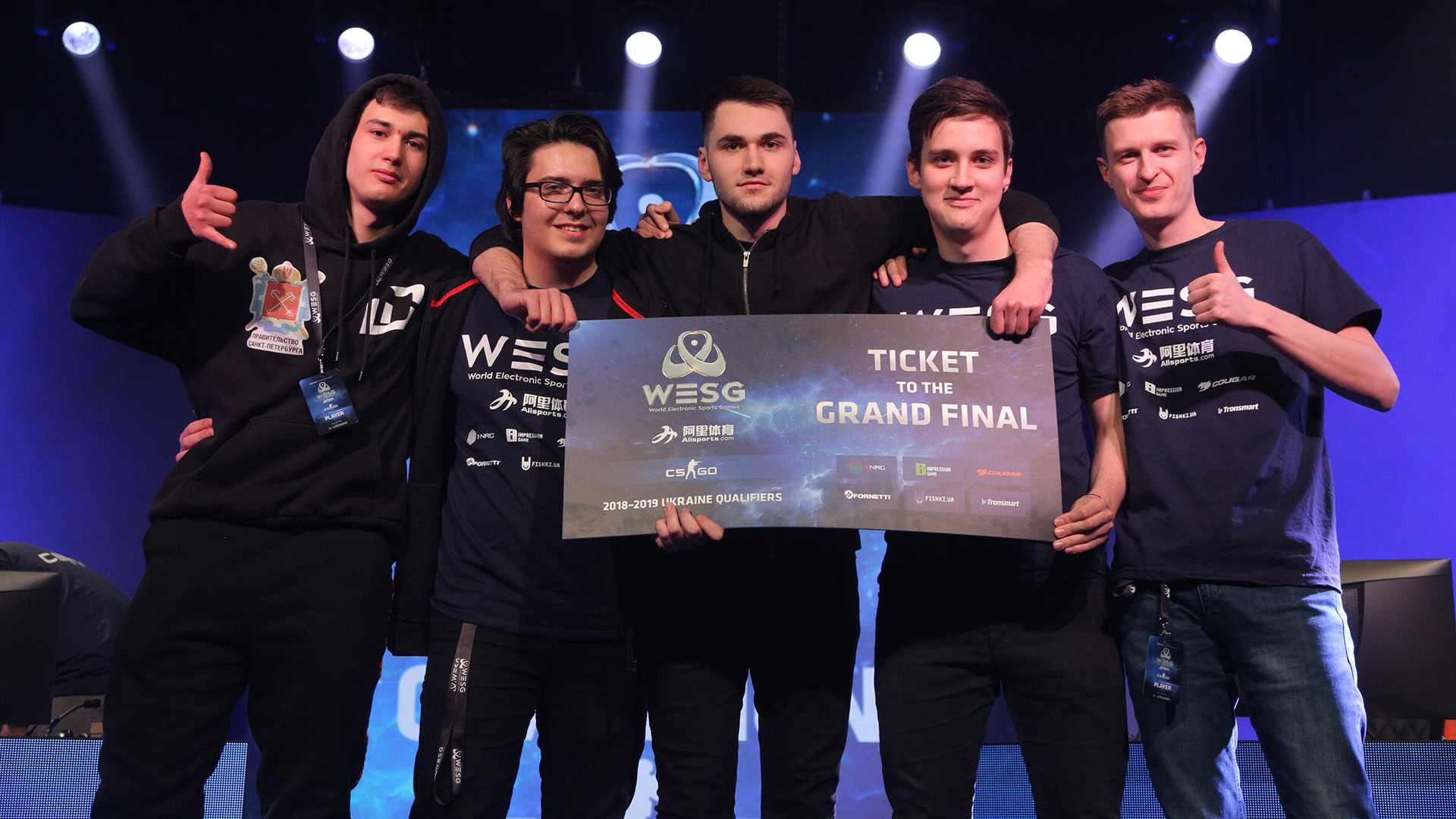 djakuyu advanced to the final of WESG 2018-2019 Ukraine Qualifiers through the Upper Bracket, taking down Windigo Academy and Team1 on their way. On the other hand, Team1 had to make it through the Lower Bracket, where they dealt with MAJESTY and Windigo AT.
The final match passed on Inferno, Train, and Mirage. Despite getting off to a bad start and a loss in the first half, 5-10, djakuyu played it back as the CTs and stole away the victory on Inferno, having 16-14 on the final scoreboard. However, Team1 bounced back on Train and won their map-pick 16-9. On the last map, Mirage, Team1 also got early advantage during the first minutes of the game, which they remained until the game was finished — 16-9.
The best performance in the final was shown by Sergey "smike" Sklyarenko. Team1's member had quite a high rating, 1.41 KDR (74-56 K-D), and dealt 90.4 damage in a round on average.
The final results of WESG 2018-2019 Ukraine Qualifiers:
• 1st place — Team1
• 2nd place — djakuyu
• 3rd place — Windigo Academy
• 4th place — MAJESTY

WESG 2018-2019 Global Finals will be running from 10 to 16 March of 2019. The prize pool of the Global Finals will amount to $890,000. The last few spots in the participant-list will be handed out to the winners of qualifiers in Japan and Central Asia, and four teams which will be invited directly by the organizers.